Ethiopia is home to nine UNESCO World Heritages, the highest in Africa, and offers mesmerizing landscapes, diverse cultures, national parks, museums and lakeside recreations. From the largest mountains in Africa to the Danakil depression, the lowest place in the world, and to Erta Ale, a live volcano, we have diverse and breathtaking options for tourists. The unique Ethiopian Rift Valley (part of East African Rift Valley) is a remarkable region of volcanic lakes, with their famous collections of birdlife, great escarpments, and stunning vistas.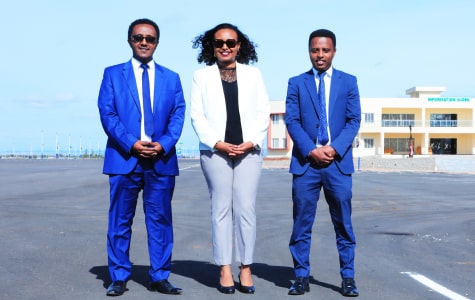 We are the birthplace of mankind, coffee and the Blue Nile, making us a fascinating destination for holidaymakers. Over 800,000 tourists arrive in Ethiopia every year to experience the best of the world, which provides a growing opportunity to establish tourism projects in the country.

The capital of Ethiopia, Addis Ababa, is the capital of Africa. It is home to the head offices of the African Union, Economic Commission of Africa, Center for Disease Control, and more, and more than 80 countries have set up their embassies—adding to the growing number of diplomats and visitors. Brands catering to the growing tourism sector include Sheraton Addis, Raddison Blue, Hilton, Golden Tulip and several other hospitality brands. Ethiopian Airlines connects tourists from all over the world, creating possibilities for adventurers to come and taste what Ethiopia presents.

Ethiopia offers investments opportunities in building tourism infrastructure including hotels and resorts, convention centers, duty-free centers, cultural villages and centers, and developing selected destinations. The Prime Minister has recently launched tourism development projects in Gorogora, Wonchi and Koisha, and investors are welcome to take part in one of the country's biggest tourism projects.
Get In Touch
Mulusew Ashenf